Blind Contour Drawing
A web-based drawing tool that allows users to experiment with the concept of blind contour drawings. Blind contour is a technique where one does not look at their drawing during the process in order to increase focus on examining the subject matter itself.
Project Type︎︎︎
HTML/CSS/JS


Organization ︎︎︎ New York University ITP Program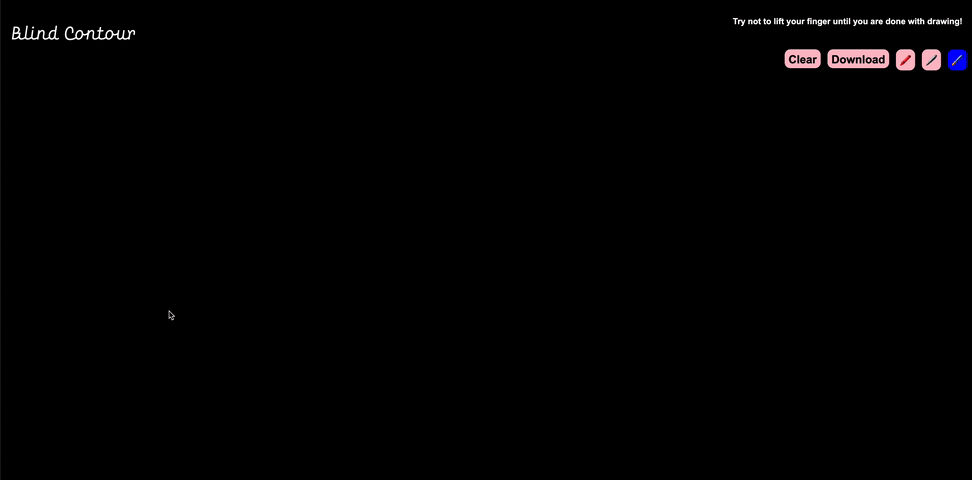 ︎︎︎With the Blind Contour Drawing tool, users are able to toggle back between various brushes to draw with, and focus on the object itself rather than the progression of the drawing. The drawing is revealed when the user lifts their finger off of the page. The user is then able to download their work in the form of an image file, or clear the canvas and try again.
Try the Blind Contour Drawing Tool
Here